I run The Herb Cottage from our farm.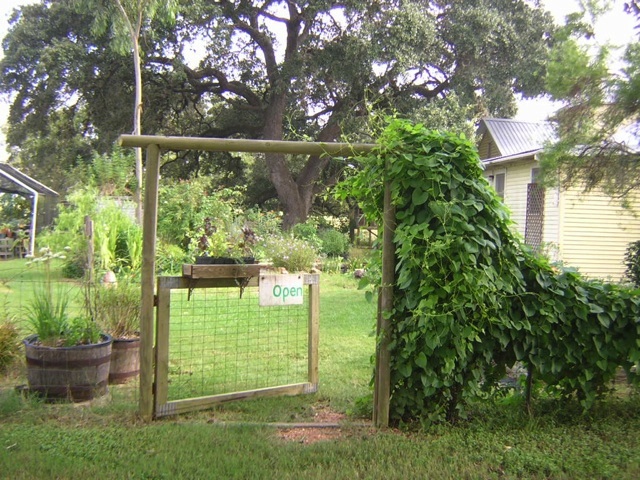 Please respect our home and private life and only call The Herb Cottage during normal business hours. I'd sure appreciate it. Thanks! Feel free to text or message me at any time. I'll respond as soon as I see your message.
Office Phone: 979-562-2153

Cell Phone: 361-258-1192

Email: cindy@theherbcottage.com

If you'd like to come for a visit, I'm easy to find.

Physical address: 

 

442 County Road 233, Hallettsville, TX  77964
The Herb Cottage
is your source for information about herb growing, gardening, and healthy eating with the herbs and vegetables you grow!
I live and grow in the humid south where winters are mild and summers are very hot and humid with the occasional hurricane or drenching rain. As with many parts of the country, the weather seems to have become more extreme, and as gardeners, we have to learn to do our best to cope with the weather. We sure can't change it!!
I am located in rural Lavaca County, TX, among rolling hills of pastureland and live oaks. We're under 2 hours from Houston, San Antonio, Austin and the central Gulf Coast.

I love to have visitors and I don't want you to make a drive and not find me here. SO, it's always best to call, text or email me to make sure I'll be here when you'd like to come.
This is the country. There is very little paved area here at The Herb Cottage. I highly recommend shoes rather than sandals for your trip here. Restroom is available, and, if I know you're coming, we can share some herb tea.

I use organic practices for growing all my healthy and nutritional plants. No chemical fertilizer, herbicides or pesticides are ever used. I use no GMO seeds and only buy seeds from reputable sources.
I love to talk herbs and gardening so stop on in, browse the plant selection and enjoy some time in the country.
CALENDAR: You can find me selling Seeds, Plants and gabbing about Gardening at various venues in South Central Texas. Just check for locations and events.
SaveSave
SaveSave