The Herb Cottage is your resource for information on herbs, herb growing,                                                       organically growing herbs, vegetables, flowers                                                                          and more in your landscape.
Whether you have a large garden plot or a few containers, I have information for you. For all the best herb and garden information, dive into the posts and Monthly Newsletters here!
Here are some links to get you started:
---
Local Links:
Navidad Valley Community Connections  is a gathering place for spirited and active seniors over 60. We are a 501(c)(3) non-profit corporation located in Schulenburg, Texas.
Our vision is to strengthen the cognitive, emotional, social, and physical health of senior adults. Our organization benefits Senior Citizens in Schulenberg, but we also provide great benefit to the Schulenberg community and to Fayette County and the surrounding counties where our seniors reside.
 PLEASE JOIN US! If you want a play a game, participate in Chair Yoga (Monday mornings, 10:30) or relax with friends over coffee, please come to the Schulenburg VFW Hall in Wolters Park. No RSVP or membership necessary.
Hallettsville Chamber of Commerce
---
Here's some brain food!

---
The Herb Cottage is proud to have Botanical Interest Seeds for sale at the Quirky Country Market outside of Columbus, TX.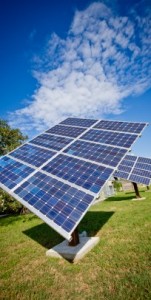 The Quirky Country Market is a treasure trove of the unusual, necessary and eclectic. Browse through batteries, garden hoses and nozzles, wheels, imported foods, plastic ware, backpacks, gloves, toys and much, much more. Then, go outside into the greenhouse, look at the hydroponic growing system and see what else Dan is up to out there! Look around outside and notice all the water capture features, storage tanks for water, the bog gardens and ponds. The whole of the Quirky Country Market is Off The Grid. It's an amazing place and well worth a visit.