Great herb & gardening information is at your fingertips on
The Herb Cottage Website.
The Herb Cottage is your resource for Information on herbs, herb growing, organically growing herbs, vegetables, flowers or shrubs and trees in your landscape. Whether you have a large garden plot or a few containers with herbs and flowers, I have information for you!
The Herb Cottage Nursery is a nursery in rural Lavaca County, TX. I focus on herb plants of all kinds, a great and varied selection of succulents and cacti plus some native and adapted garden plants. I am one of only a handful of nurseries selling Olive Trees in the area.
---
Here are some links to get you started:
Herbal Salves- right now these are only available from The Herb Cottage in person at Markets. Coming soon to the website.
And more information:
Information about Specific Herbs
---
Here's some brain food!

---
The Herb Cottage is proud to have plants for sale at the Industrial Country Market outside of Columbus, TX.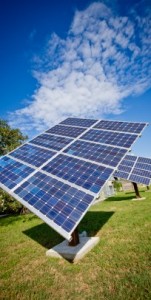 ICM is a treasure trove of the unusual, necessary and eclectic. Browse through batteries, garden hoses and nozzles, wheels, imported foods, plastic ware, backpacks, gloves, toys and much, much more. Then, go outside into the greenhouse, look at the hydroponic growing system and check out plants for sale from The Herb Cottage.
Look around outside and notice all the water capture features, storage tanks for water, the bog gardens and ponds. The whole of the Industrial Country Market is Off The Grid. It's an amazing place and well worth a visit.